NEWS & FEATURES
EXCLUSIVE Photos
Game Night in Fort MacLeod February 10, 2018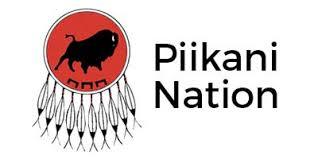 The Mustangs had a breakout game hosting the Piikani Regulators at the arena in Fort MacLeod this evening coming away with a strong game and a 16-5 win at home.

Six goals came from hands of Leo Lacourciere with hat tricks in the game from Tyce Gallamore and Josh Campbell and a great effort from the core of the Mustangs team that did not let up during the game singles from Damian Miah, James McIntosh, Abe Jensen and Kevin Olson.  Ed Dizon made 30 saves on 35 shots for the W.

Shay Prairiechicken had 4 of the 5 Regulator goals in the game. 
Come see the Mustangs season closer February 16th when the Kainai Braves visit the arena in Fort MacLeod at 8:30pm Friday night.  Come see some fast wide open hockey.  


Game Night in Fort MacLeod February 16, 2018 Season Finale

The Mustangs had a great start hosting their rivals from the south opening the scoring 1:56 into the game with a bullet of a shot from Leo Lacourciere from Abe Jensen. At 4:15 into the 1st Josh Campbell laced a back door one timer from Leo Lacourciere andJadon Porterfield to make it 2-0 early. With 37 seconds remaining in the 1st after Kainaii came back to within one the Mustangs power play kicked in with a point shot from Kent Broere finding its mark through traffic with assists from Abe Jensen and Leo Lacourciere giving the Mustangs a 3-1 lead after the first. The Mustangs outshot the Braves 20-10 in the period getting big saves from Mike Muir.

In the second period at 16:45 the Mustangs took the lead 4-1 on a goal by Abe Jensen with assists  from Tyce Gallamore and Jadon Porterfield then 45 seconds later Tyce Gallamore gave the Mustangs a 5-1 lead assist from Damian Miah. The Braves cranked it up for the next 2 minutes scoring three times in a minute and twenty seconds taking advantage of a tired Mustangs crew leaving the score 5-4 after the 2nd period. 
The 3rd period proved interesting as special teams again came into play for the Mustangs on the Pentalty Kill when Jadon Porterfield took a pass from Tyce Gallamore finding the back of the net making it 6-4 Mustangs 4 minutes and 18 seconds into the 3rd.  Kainai fought back with their full line up against an tired home team scoring twice more once in the last minute to force OT. 
Jeremy Weasel Moccasin  scored near the end of the Overtime to give the Braves a 7-6 come from behind OT win. The Mustangs 11 skaters played well and hard to end the season and already have players waiting to join the ranks for the coming season. Recruiting to add to an already strong core has begun and the 2018-2019 season looks to be a good one for the Mustangs.